This is the 300W inverter circuit which capable to convert 24VDC become 220VAC. With this circuit, you will have 220V AC power with 300W max rated, from 24V lead acid battery or accumulator.
Schematic diagram: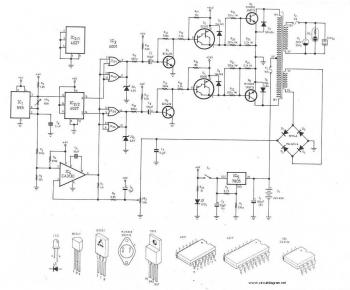 PCB layout and component placement:

Since this circuit has lethal potential and high risk, please be careful when try this circuit. It's need more experience to build this 300W power inverter circuit.
Incoming Search:
24v inverter circuit diagram
,
300w inverter circuit diagram
,
24v to 220v inverter circuit diagram
,
300 watt inverter circuit diagram
,
24v to 230v inverter circuit diagram