Here the analog flip-flop circuit which built based on 2 transistors work as switch. This is very easy made and very cheap circuit. You can use this circuit as "the first project" for your students… 🙂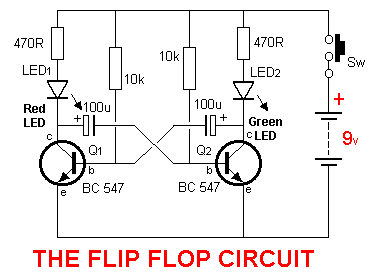 and the result should be like this:

Replace the Resistor 10K with variable resistor 20K or replace the electrolytic capacitor 100uF with other value for change the frequency of LED's flash.
Flip flop PCB layout:
Incoming Search:
rangkai flip flop