This is the circuit diagram of Digital Tachometer / Digital RPM Meter which can be used for cars or motorcycles with 2 and 4 stroke petrol engines with any number of cylinders and contact breaker or electronic ignition systems. May be used as a general purpose revolution counter.
Digital Tachometer Mainboard Scheme: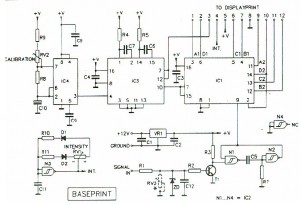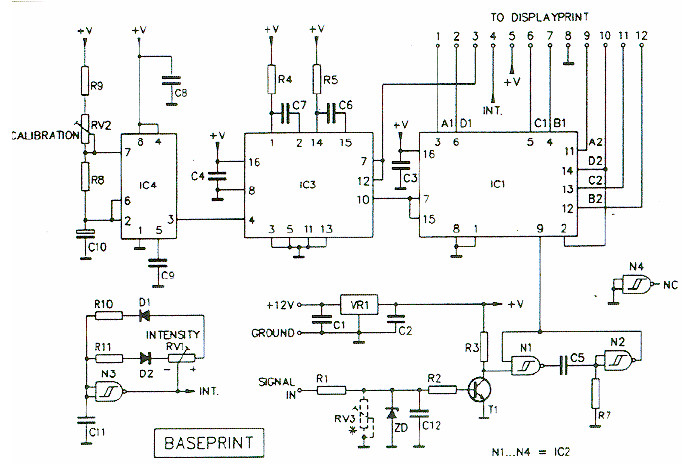 Digital Tachometer Front Display Scheme: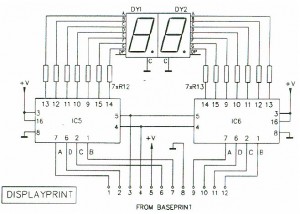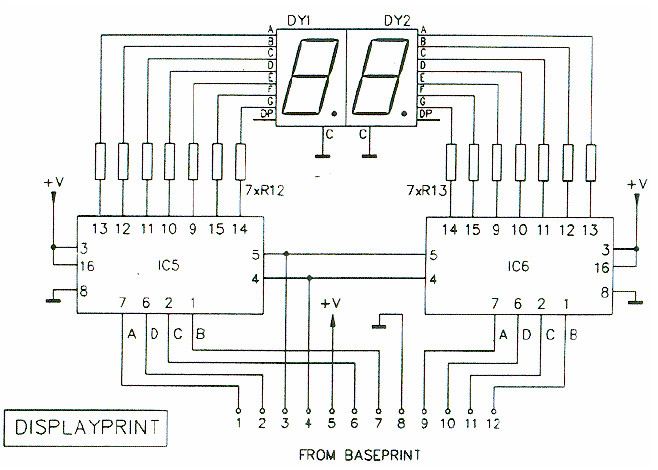 The digital RPM meter / tachometer comprises a motherboard and separate display board with a matching facia plate to provide a professional looking finish.
Digital Tachometer Specifications
Range: 100 – 9900 revolutions/minute
2 digit display showing hundreds and Thousands of rPM's (x100)
Easy calibration
Suitable for 2 and 4 stroke with Any number of cylinders
Suitable for contact breaker or electronic ignition systems
Contact breaker debounce circuit
Resolution: 100 RPM
Adjustable brightness
Power supply: 10 – 15VDC / 200mA
The kit for this circuit is available, you may purchase the kit at quasarelectronics.co.uk.
Download the manual book about this circuit include the part list and how to assemble this circuit:
Incoming Search:
digital rpm meter circuit diagram
,
rpm meter circuit diagram
,
digital tachometer circuit diagram
,
rpm meter circuit
,
tachometer circuit