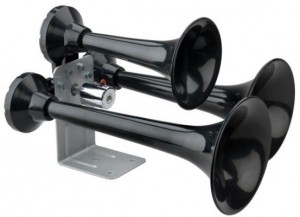 Imagine for a moment that you are driving down the road in your truck and it has been a long and difficult day. All you want now is to make it home and get to sleep. As you are traveling down the highway you notice a car that is swerving for a moment and inside there is a faint blue glow. The car darts back over into the center of their lane and all is fine. Although this situation is unfortunately enough to make you nervous and it also isn"t the end of it.

As you move into another lane to not become involved with the car and try and pass you notice the blue glow again and once more the car starts to move out of their own lane and into the one that is now separating you both. As that car swerves sharper even still you look over to see that they are not even looking at the road but instead smiling and staring at the small screen of a cell phone. Their car comes closer and closer and in order to get their attention you push hard down on to your car or truck"s horn. Although it is fairly loud it is still not enough to get their attention. To really do this you need to add something like train horns to your vehicle. That is the only way to ensure that you are loud enough.
There are some great products available out there and they are honestly not all that terribly complicated to install. In fact by using a circuit diagram, such as the one provided here, you can install train horns and these illustrations are a great way to help make it a little bit easier.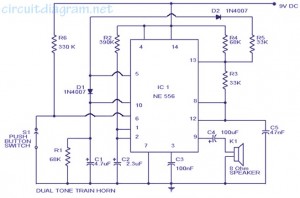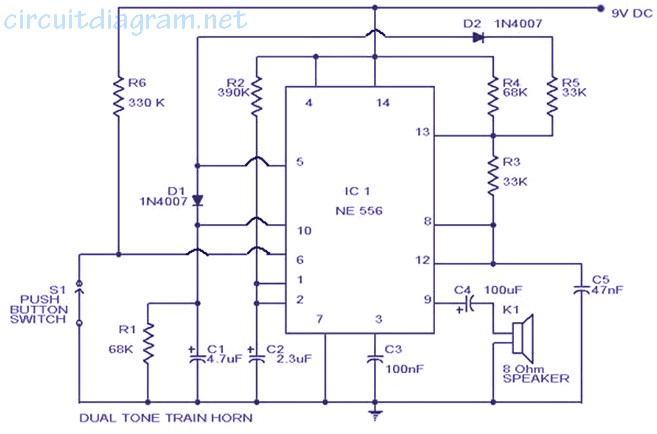 circuit design: amplifierlab.com
In addition to the highly effective sound that it produces, which is difficult to ignore, train horns make an amazing look to the overall appearance that it gives the automobile. There are many people out there that love this kind of appearance and by adding it to their look gives the impression of power and control.
Making a decision like this can be a big step and first it may be a good idea to check out what your areas ordinances regarding sound and usage of an item like these. It isn"t too bad to take care of one of these, in regard to installation., it just needs patience and s good diagram.